Should I Choose a Tiny House or an RV for Traveling?
How big can my tiny house be if I plan on traveling frequently?
For frequent travelers, the smaller the tiny house, the easier it is to move.  A general rule of thumb is that anything over 24′ doesn't travel easily– it's best to hire a professional driver for those tiny houses.  Check out our blog post on the best size tiny house for traveling and the best vehicles for towing a tiny house.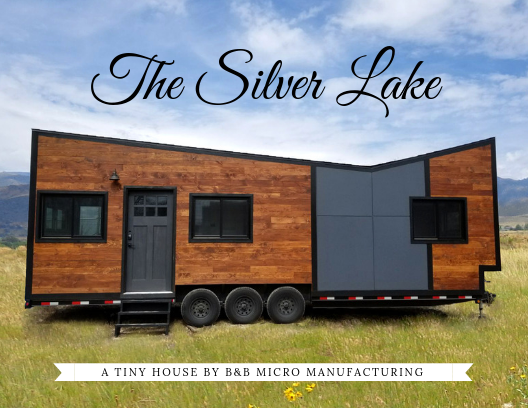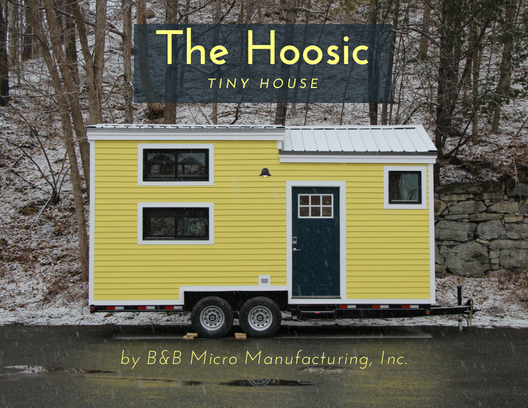 The 32′ Silver Lake isn't meant for frequent travel due to its large size and weight, while the 20′ Hoosic can be towed. 
Should I get an RV? What's the difference between a tiny house and an RV?
There are many similarities between tiny houses and RVs. They both offer the option to travel and have a place to stay. B&B Tiny Houses also use the same water and electric systems as RVs and are certified by the RVIA, which is the organization responsible for setting RV standards and building codes; because of this certification, legally B&B Tiny Houses are considered RVs. In addition, both types of movable dwellings can be financed through RV financing.
The major differences between tiny houses and RVs are the building materials and the ways they are used.  Tiny houses, other than the trailer, are built using traditional home construction materials using either wood, steel, or SIP framing, drywall or shiplap interior walls.  RVs are built using lightweight and vibration-resilient materials, like fiberglass, aluminum, and laminated sidewalls.
It is important to consider that if you plan on moving around with your tiny house that you need to have an appropriate vehicle. If you do not have a vehicle that is able to tow a tiny house, then you will need to consider the additional cost of purchasing a new truck.
The Arcadia Tiny House: 20′ long with a 4′ porch
Although both options allow you to travel frequently, at B&B Tiny Houses we recommend that you choose an RV if you plan on moving your tiny house more than once every few months. This is because RVs are built with fiberglass, plastic, and other lightweight materials that make them lighter and easier to move around.
If, however, you plan on only traveling with your house occasionally or not at all, many prefer the character and homelike atmosphere that a tiny house provides compared to an RV.
Tiny houses also offer you the option of completely customizing the furnishings of the interior and exterior. This means that you can have your dream tiny house, while your options are much more limited if you choose to purchase an RV.
How do I find campgrounds?
As a general rule of thumb, any campground that will accept RVs will also accept RVIA-certified tiny houses; however, it's always important to call before hand and double check that tiny houses are allowed. Here is a list of tiny house approved campgrounds from a family that regularly travels in their RV.
What's the price difference between tiny houses on wheels and RVs?
We decided to look for an RV of a similar size to one of B&B's tiny houses and compare.  Airstream is one of America's most well-known RV brands, so we chose a 20′ long Flying Cloud by Airstream to compare with a 20′ Hudson by B&B Tiny Houses.
Both houses have a bed on the ground floor rather than a loft bed, a kitchen with a propane oven/stove, sink, and mini fridge, a bathroom with a shower, toilet and sink, and a small seating area.  The Airstream's basic model also comes with a microwave, while a microwave is considered an upgrade in a B&B Tiny House.
An Airstream will be much easier to travel with due to its light weight, while a B&B Tiny House has customizable building materials, colors and appliances.  The Hoosic by B&B has more interior height (6'7″ in an Aistream versus 10'4″ in a Hoosic).
What's the price difference? For the same length with similar appliances, a 20′ Airstream Flying Cloud travel trailer starts at $72,400 while a B&B Tiny Houses 20′ Hoosic starts at $62,000.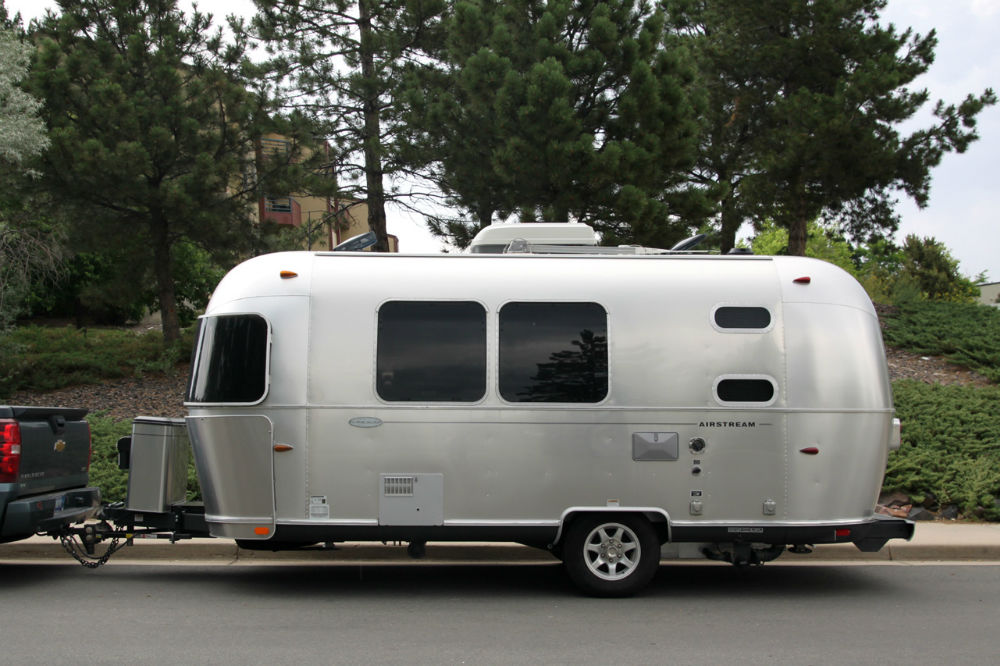 20′ Airstream Travel Trailer
—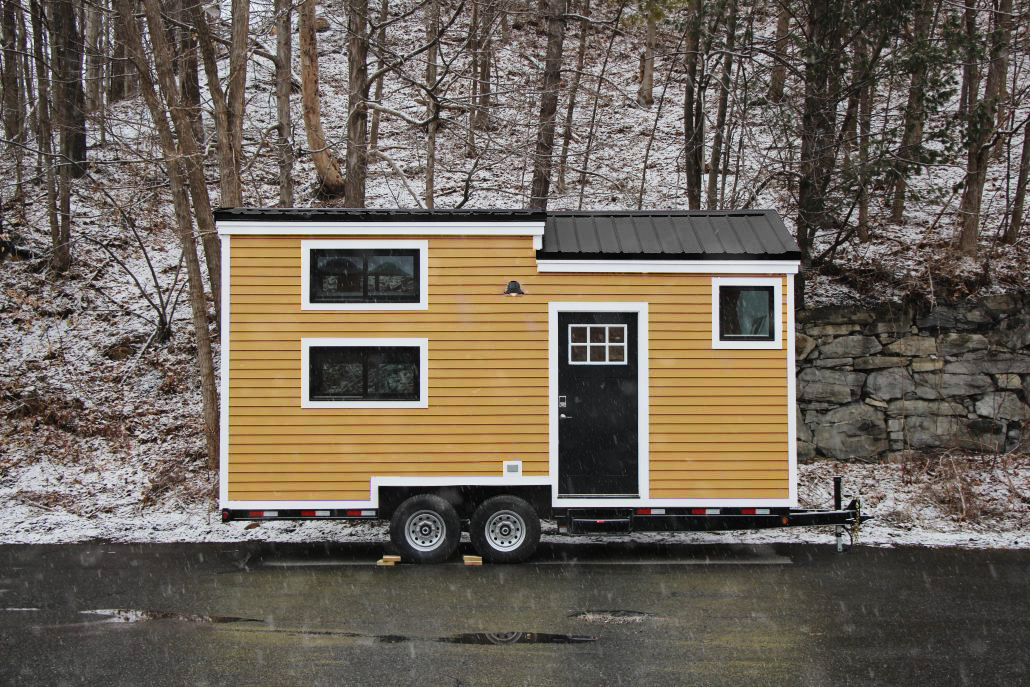 20′ Hoosic Tiny House
Ultimately, the choice between a tiny house on wheels and an RV travel trailer is up to you, depending on how much you plan to travel.