Tour the Stony Ledge Tiny House at Downtown Celebration this Wednesday!
The 22nd Annual Downtown Celebration will take over downtown North Adams on Wednesday, August 15 from 5:30 – 9 PM.
RAIN DATE: Thursday, August 16th
"This yearly street festival/community block party brings thousands downtown to celebrate with food, shopping, entertainment and conversation.
The celebration will include numerous areas dedicated to family games and activities thanks to dozens of local nonprofits and churches. Children will also enjoy face painting, balloon animals, hula hoops, live music, magicians, and dancing performances!
There will be live music at several stages around the downtown, as well as, plenty of street food to keep you filled while you enjoy browsing dozens of vendors and learning more about your community organizations and businesses.
Enjoy performances by local dance and gymnastics studios. Meet MASS MoCA on Main St. under the marquee!"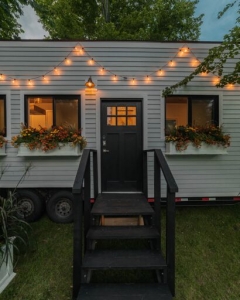 Downtown Celebration image and quoted text from North Adams Tourism